Extra Virgin Olive Oil
Originating from Sparta, this leading category of olive oil emanates the aromas of freshly-harvested olives, with a fruity flavour, and strong savoury character.
With the lowest acidity and highest nutritional value of all olive oils, the Greek extra virgin olive oil is truly the absolute gift of nature.
There is always a place in your healthy meal for a drizzle of this liquid gold.
Net Weight 250ml & 500ml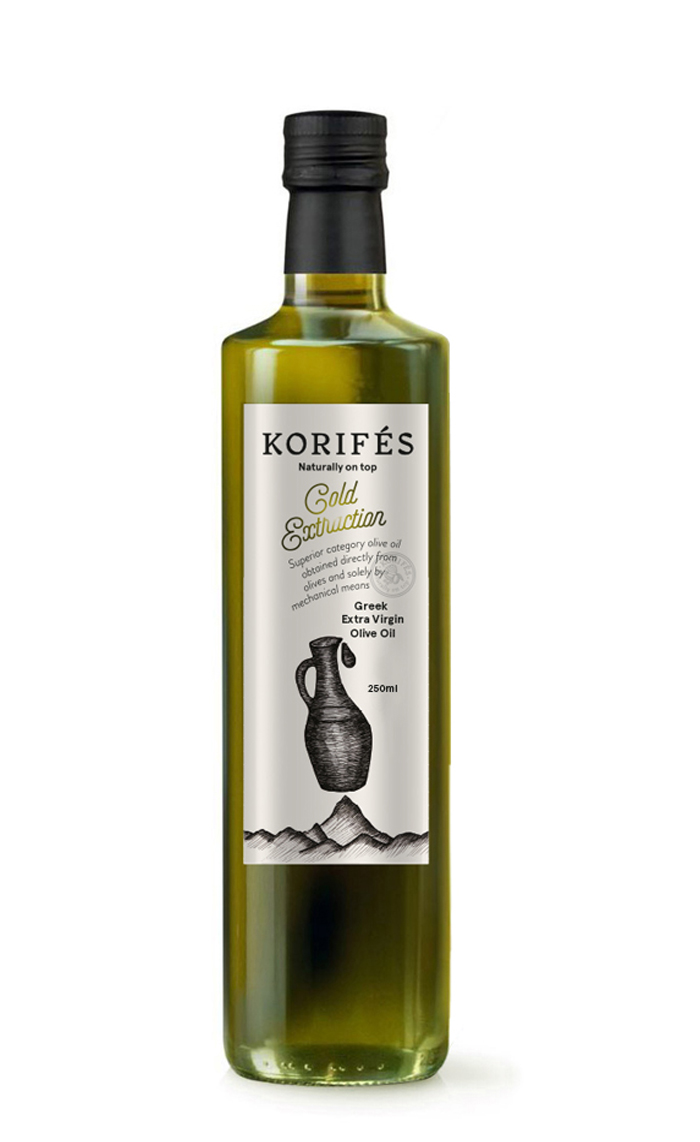 Nutritional Value
Nutritional Declaration per 100g
Energy
824kJ/3389kcal
Total Fat
of which saturates
91,6g
12,8g
Monounsaturates
70,5g
Polyunsaturates
8,3g
Carbohydrates
of which sugars
0,0g
0,0g
Protein
0,0g
Salt
0,0g